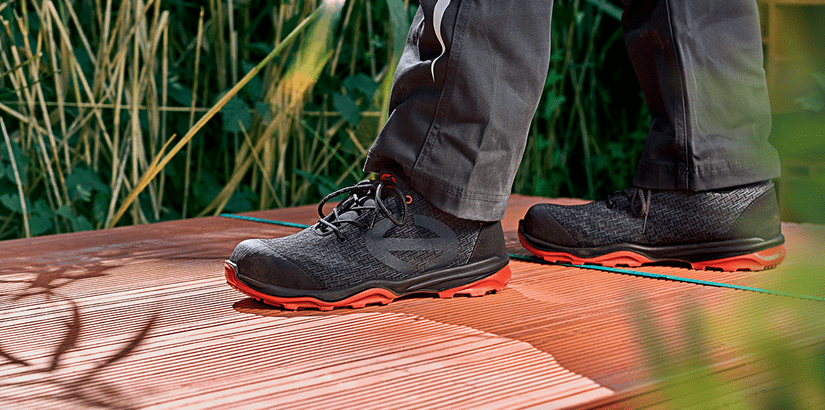 The recycled and bio-based safety shoes
Lining
52% recycled polyester
18% bamboo fibres
Insole
Laces
Upper
100% recycled polyester from PET bottles for S1 PL safety shoes
40% recycled microfibre for S3L safety shoes
Puncture-resistant sole
PROTECTING PLANET
The uvex commitment to sustainability is a promise to people and the planet.
Protecting people is the core focus of each brand within the uvex group. As a member since 2001, Heckel aligns itself with this philosophy. When we talk about "protection", we don't just mean a person's physical safety. We also consider the entire environment in which they operate, be that on a social, ecological or economical scale. Through our "protecting planet" commitment, we are making a promise to protect society and the environment. This means that we monitor, evaluate and optimise all the steps in the value creation chain in a comprehensive manner to produce the most durable and sustainable personal protective equipment that we can.
RUN-R PLANET safety shoes are made from recycled materials and from bio-based material.
The entire safety shoe is manufactured without using any harmful substances as listed in the banned hazardous substances list created by uvex and goes beyond of the REACH.
The shoe boxes are made from 90% recycled cardboard. 100% recycled tissue paper is used and the instructions for use are also 100 percent recycled paper.
The RUN-R PLANET product range