Choose lightweight and comfortable safety trainers
What are safety trainers?
Safety trainers are no different from traditional safety shoes. Safety trainers meet the same ISO 20345 European standard as normal safety shoes. This means they are equipped with a protective toe cap—also called a shell—as well as a puncture-resistant sole.
Safety shoes that look sporty and are very similar to everyday footwear are often referred to as safety trainers.
Safety trainers are not only inspired by the design, but also by the technology used in the world of sport. The result is all of the qualities of a sports shoe: breathable materials, cushioning, flexibility and lightness.
What type of professional activities can safety trainers be used for?
Safety trainers are becoming increasingly popular in many workplaces where safety shoes are mandatory, but style and comfort are also important. They provide a modern and comfortable alternative to traditional safety shoes while ensuring adequate protection for many light-duty applications.
They are ideal for those working in less demanding environments in trades, such as building finishing work, logistics, handling, maintenance, light industry or services. Their lightness and flexibility set them apart and make them particularly popular with workers who spend many hours on their feet, or who have to move quickly and nimbly.
Advantages of safety trainers in terms of comfort
Ultra-light safety shoes
Safety trainers must be lightweight to ensure optimal comfort. To achieve this, it's best to choose a safety trainer equipped with innovative components such as non-metal protective toe caps or puncture-resistant textile soles. Heckel non-metal protective toe caps are 20% lighter than traditional steel toe caps.
We consider a safety trainer to be lightweight if it weighs around 500 grams at shoe size 42. To find out the exact weight of Heckel shoes, you can refer to the technical datasheets.
Flexible safety shoes
Safety trainers must also be flexible to be comfortable. This is another reason to choose safety shoes with a textile puncture-resistant sole, as these soles are much more flexible than stainless steel puncture-resistant soles.
As for the outsole, polyurethane is considered one of the most flexible materials. All of the materials in the upper may be flexible depending on their quality. When choosing leather safety trainers, opt for full grain or nubuck leather.
Safety shoes with excellent cushioning
When looking for comfortable safety trainers, cushioning is an important aspect to consider.
The outsole is particularly important to the cushioning of a safety trainer. Dual density polyurethane (PU2D) and rubber are known for their high shock-absorption properties. Models from our MACSOLE® SPORT range also feature a Phylon midsole, a material used in the world of sport for its excellent long-lasting cushioning properties.
The shoe's insole, also known as the hygienic insole, should be equipped with shock absorbers at the heel and forefoot.
Breathable safety shoes
During an 8-hour workday involving intense physical activity, each foot produces 200 ml of sweat, or the equivalent of a glass of water. Breathability is therefore crucial for a comfortable safety shoe. Breathability is defined as the shoe's ability to wick moisture away, keeping feet dry and comfortable. The structure of the shoe is just as important as the choice of material for this. To properly control sweat, the materials used must capture perspiration so that it does not accumulate on the feet, and allow it to escape out of the shoe.
Almost half of this sweat is lost through the soles of the feet, so pay close attention to the insole when choosing a breathable safety trainer. It's best to opt for absorbent materials such as open-cell foams or non-woven materials. Watch out for 100% EVA insoles, which offer excellent shock absorption but have no moisture-absorption capacity.
As for the materials of the lining and the upper, they must wick perspiration towards the outside of the shoe. 3D textile mesh is one of the most breathable materials. If you work in a dry environment, it's best to choose breathable safety trainers with an upper made of highly breathable materials. On the other hand, if your work environment is wet or dirty and you need a safety trainer that's easy to clean, opt for a leather or high-quality microfibre upper.
How do I choose comfortable safety trainers that are suitable for my job?
S1P or S3 trainers?
There are different types of safety trainers, which you may choose based on the standards that apply to them.
S1P safety trainers are not water resistant and are therefore preferrable for dry or indoor work environments.
In contrast, S3 safety trainers feature a water-repellent upper that prevents water, hydrocarbons and other kinds of dirt from entering the shoe. If there's a risk of damp conditions or you need to clean your safety shoes regularly, choose S3 safety trainers.
High-cut or low-cut trainers?
High-cut safety trainers have a high upper that provides better ankle support for improved stability, and which reduces the risk of debris or dust entering the shoe. However, they can make your feet much warmer.
Low-cut safety trainers are lighter and offer greater freedom of movement, but they do not protect the ankle as well as high-cut safety trainers.
The choice between these two types of footwear will depend on the user's personal preferences as well as the safety requirements for their working environment.
A sporty or casual look?
Made from breathable materials, the S1P safety trainers truly look like sports shoes.
On the other hand, the leather or microfibre upper of the S3 safety trainers is better for an understated and smarter sporty-chic style.
Discover the range of lightweight and comfortable Heckel safety trainers
Comfortable and stylish, we offer a wide range of low-cut, high-cut, S1P and S3 safety trainers certified in accordance with EN 20345.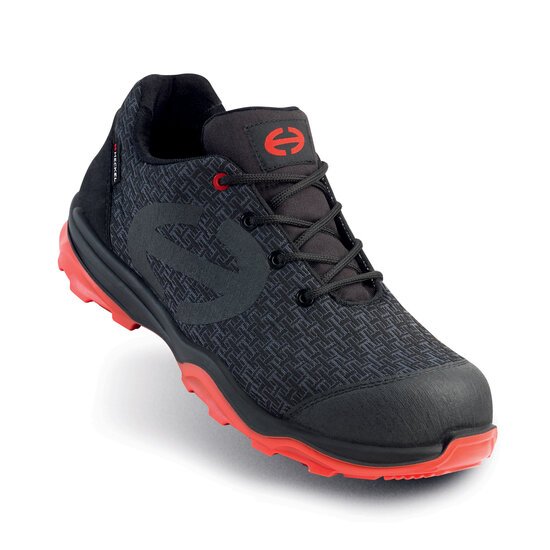 Metal-free model for trades men, light industry, warehousing and logistics, manufacturing, dry environments.
RUN-R PLANET 100 LOW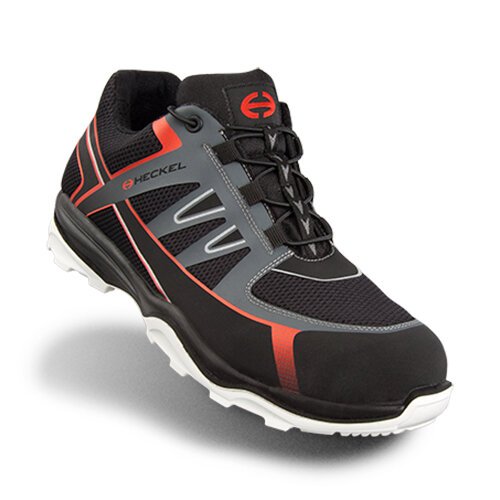 Metal-free model for trades men, light industry, warehousing and logistics, manufacturing, dry environments.
RUN-R 100 LOW
Where can you buy Heckel safety trainers?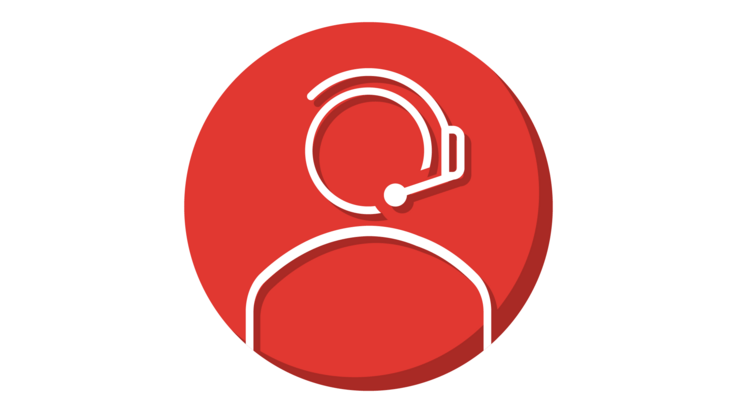 If you need any advice, please contact our sales team who will be happy to help you choose the most suitable safety shoes for you.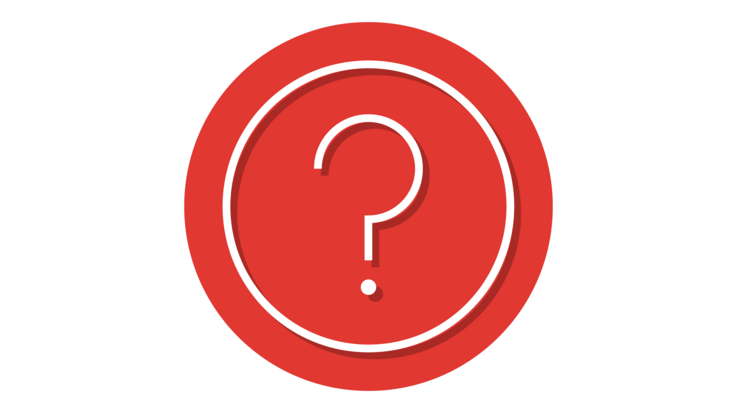 Have a question ? Want more information ? Click on the link to get in touch. We will be happy to help.